Developed by the animal clinic Dr. Grammel
Due to various factors of the changing environment and an increasing average age, cancer is becoming more common in animals. Unfortunately, effective tumor therapies have not been developed at the same pace. Moreover, many of the treatment methods are still relatively radical and further weaken the affected animal. Out of these problems, the Animal Clinic Dr. Grammel started looking for a gentle treatment for animals with tumors almost 20 years ago - and to adapt the dendritic cell therapy from human medicine.

The idea for the dendritic cell therapy came almost 20 years ago and was the result of a chance encounter. At this time Dr. Grammel, head of the animal clinic Dr. Grammel, met Dr. Nesselhut from the joint practice for cell therapy in Duderstadt. The joint practice for cell therapy deals with immunotherapies in human medicine, which is focused on the treatment of tumors. Dr. Grammel transferred this gentle treatment approach to veterinary medicine - and thus laid the foundation for the dendritic cell therapy as a treatment option for tumors in dogs, cats and horses.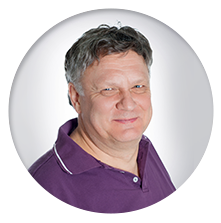 In the following years, dendritic cell therapy was further developed for veterinary medicine. Six years ago, the company was spun off from the veterinary clinic in PetBioCell. And together with the new name also a new and ultramodern clean room laboratory was built. Since then, dendritic cell cultures for patients have been cared for and maintained there to the highest standards of quality and hygiene.
PetBioCell was born from the idea to offer a gentle tumor treatment for animals - and at the same time to reduce the pressure and pain of a more aggressive treatment method. We still think this way. In addition to the successful implementation of immunotherapy in an animal, it is important to us to maintain close contact with both the animal owner and the veterinarian treating the animal. This is the only way we can give 100% and support owners and four-legged friends in the best possible way.